I've created a new page for links to my favorite Vintage Image sites. I've been talking about a few of them recently and have used many of these images on my blog for the last few years. I created this page for others to find wonderful images to use online and in print. Please check out these wonderful blogs and websites. I know you won't be disappointed.
I have created a tab (see above) and a button on the right side bar that looks like this:
Sites to find lovely freebies and more: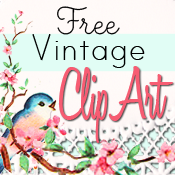 Example of Freebie Images at Farfarhill blog.
Example of Lilac and Lavender's work-look under tags (would make great bookmarks too). I've already shared a few of her tags and pictures in the last few posts of mine.
For the rest of these sites just click on the pictures: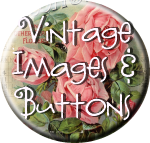 When I find more sites I will add them to this list. If you know of any, or you're your own, let me know making a comment on this post.