I can't believe that Thanksgiving has come and gone already. Now it's time to get ready for Christmas. I worked in retail for 8 years and I hate Black Friday and am glad that I can get some deals online. :) It took me many years before I could enjoy Christmas music too. Now I listen to it on a local radio station, 103.5 all month since it has tons of Christmas Music. I'll wait till December 1st to switch to that channel. Otherwise I listen to classical and the top 40 stations. What is your favorite Christmas song? One of my favorites is A Little Town in Bethlehem.
Here are some cute Pink Christmas Images that you can save and use. The first set of images are from
Free Pretty Things For You
.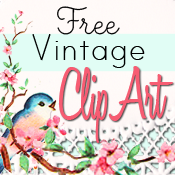 Add caption
I created this last picture using
ribbet.com
. There I added the Christmas lights and added a museum matte frame and changed the frame color to aqua. I just clicked the color of the girls skirt for the frame.
At this blog post I have more
Pink Christmas
Images. I posted this to Pink Saturday in 2010 am glad to find more adorable images from Keren at Free Pretty Images for you. She has stuff for all holidays and other themes.
Here are Pink Santa Journal and Gift tags, also from Keren at Free Pretty Images:
I'm linking this to Pink Saturday @
How Sweet the Sound
.