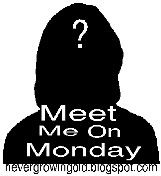 Questions:
1. What is your favorite holiday?
Halloween. It's the day after my birthday and it's fun.
Pewter Pin by Lyante $14.99 with shipping and handling
Vintage Witch from Graphic Fairy
2. What color clothing do you wear the most?
Turquoise Blue, Purple & Pink
My friends and I at Dec, 2009 Mini-Reunion
3. What is your heritage?
Swedish American
4. What is your middle name?
Anita
5. What is your favorite cookie?