Today I'm sharing the latest button I created. I love to collect and save images and backgrounds. If you go to my favorite blog page (on my page tabs) you can find where I get messages and more. I find that for unique background that images of fabric is perfect. At first I'd save them for possible sewing projects, then I realized wait this is perfect for making a blingee. This is what I did the other night. I opened my blingee.com account and there is a button that says: Make a New Blingee. I clicked on that and uploaded this image:
Once I had this image I looked for Halloween Stamps. I had my images saved in my Goodie Bag:
This is what the page looks like after you have clicked make a Blingee.
Then I uploaded the background which is an image of this material:
After uploading this image I clicked "Make a Blingee" and I got a page where I can add the stamps too. You can create your own stamps too (I'll talk about that another time).
My Goodie Bag
The two stamps I used.


This is my finished Blingee:
I didn't want the Blingee words to show so I cropped the image again. I had moved the witch in so I could make the image more centered.
Now I have this image: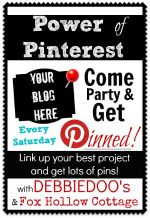 On another day I'll talk about how I created the banner/header in picmonkey.com. What editing program do you use? I'm going to get Photoshop soon. I'm excited about learning more digital tricks.